TOM COOL'S MUSIC CD'S
TOM COOL'S
CRAZY CD'S


---

The Wet Nap Collection Heard on the Dr. Demento syndicated radio show.
"numerous crazy songs about wet naps, drinking shooters,hanging washcloths and hotel rooms"
Lexington Herald
"Tom Cool's third collection
of humorous songs. Cool, who
provided all the vocals and
instrumentation, has a knack
for the bawdy innuendo and
the ironic...."Kill My Neighbor" and
"Wet Nap" made me chuckle out loud...what it comes
down to is that the Wet Nap Collection
is a worthy gift for someone
in your life who is easily amused
but not easily offended."
Kevin Gibson
Louisville Eccentric Observer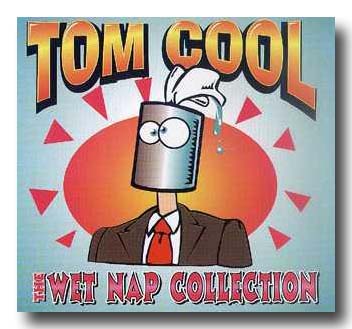 Songs on CD: Wet Nap, Drinking Shooters, Kill My Neighbor, Smoke In My Bar, Suite 69, Shoot Fire, Carol, The Product Song, Hotel Howard Johnson, The Construction Worker, I Saw Elvis, Misty and The Washcloth Song.

---
The Protection Collection

A wacky CD of Tom Cool stuff involving golf, inflatable dolls, John Wayne Bobbitt, minimum wage, candy bars and white trash.
Indianapolis Star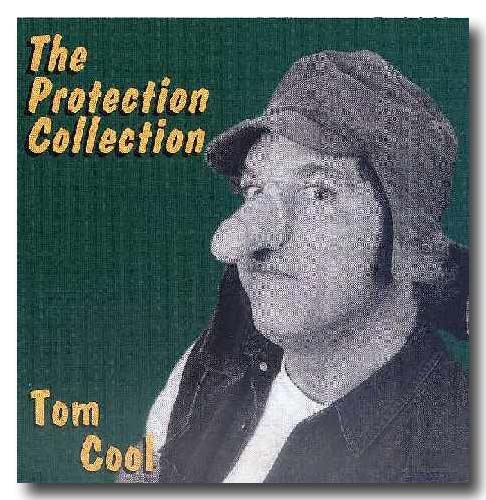 "This rules. It is hysterical and I love it. Tom is a comic genius and if you don't agree then I will hunt you down with a ballock dagger. You would not dare buy this because you are a weasel and you have no balls. This is art. Tom, we are not worthy of you. We are but men and being men, your tunes inflame us and make us mad. Please tell us that we are your heirs. Oh, how dearly Ceasar loved you. He hath left you all his orchards and private walks on this side of Tiber."
Hard Times
Sean Garrison

"for anyone who wants some good yuks mixed in with some good music"
Walter Tunis
The Lexington Herald Weekender


Songs on the CD: The Drinking Song, Blew Up My Baby, Golfing, The Story Of John Wayne Bobbitt, Throbbing Python, Minimum Wage, Burlywanna, Here Comes Fatty, If You See Kay, The Candy Bar Story, White Trash, The Rodeo Song




---